And the world is crawling with SABER TOOTH TIGERS.

Seriously though,
410 BC
is a "community of creative people" that come up with some schweet, if I don't say so myself, designs for shirts, jewelery, hats, skateboards, etc etc. It's really a great group to support with your business!!
From the company:
"410 BC is an independent, design-driven brand

offering high quality, sweatshop free clothing

and goods

released in limited quantities

. Based out of New York, 410 BC is both a clothing company and an artist collective. Collaborating with a variety of artists, 410 BC stands as

a collective of likeminded individuals

who strive to create unique designs, while producing goods through ethical means."


Ethical AND creative = Win!

"410 BC not only promotes ethical consumerism by using sweatshop free materials and printing methods, but

a percentage of selected shirts donate proceeds to non-profit organizations

. 410 BC is the date that Democracy was restored in Athens. The Athenians were at war and their victory in 410 BC enabled them to restore their traditional institutions. They had a choice and they chose the route less taken, maybe the choice was a little bumpier, but overall, the end result was a lot better than any alternative. At its core, this is what 410 BC as a company truly represents, a choice. While creating sweatshop free quality clothing, 410 BC strives to design clothing with integrity.
"
So Admirable! Check out some of their designs: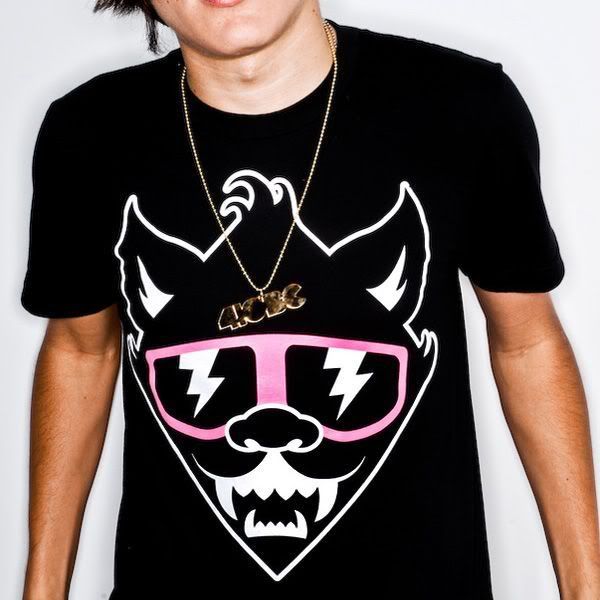 Super cute mascot/logo tee. Sold for dudes and chicas. $25
The skele-vogue tee. Guys and girls. $20
SABER TOOTH TIGER TEE! On a good looking model! Sold for guys and girls. $25
I love them all! There are more designs at the site.
Head over and buy
some sweatshop-free gear while it lasts!!!