I recently happened onto these websites which offer schweet designer items (clothes, shoes, bags, etc.) at even schweeter common people prices.
EXAMPLE: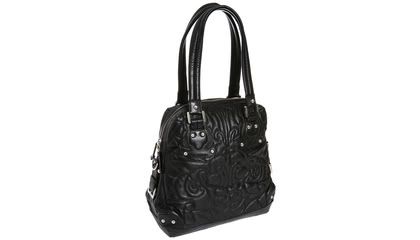 This FAMAZING Christian Lacroix bag.
Original Price: $1,800
Sale Price: $400?!?!?!?!?!?!
Which yeah, this is still a lot of money but look at that huge discount! And there are items that are under $100 on the sites too.
The first
site is called ideeli
(
www.ideeli.com
). It is the site where I found the above bag. Simple to use. Register and start shopping. Free membership but it is also possible to buy a different membership with more perks and what not.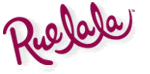 Rue La La is another website that offers designer clothes at discount private sale prices. (Eg. Puma shoes sold for $100 are $35 dollars on this website). The only catch is that you need to have a membership, but despair not membership is free! However in order to get membership you need to be invited by someone who is already a member.
And that is why I exist!
Step 1:
Visit www.ruelala.com
Step 2: Click "Invited by a member?"
Step 3: In the "friend's email" box, put my email. indiology@gmail.com
Step 4: Sign up with Rue La La and begin shopping!
Yayy designer sales!