I found this amazing food blog called
High Satisfaction
. And it honestly has some of the quirkiest yet intriguing recipes I've ever seen! All munchies foods of course.
Kettle corn with cheese and hot sauce. I don't know about the hot sauce, but the rest sounds good.
White girl nachos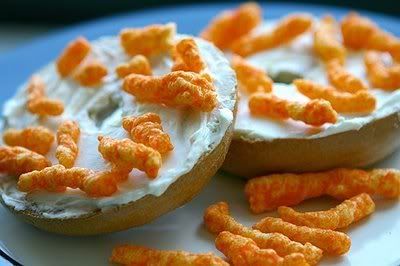 Cheetos bagel!
What are you waiting for?!
Go get your eat on!
Here's a little food humor while we're on the subject.

Loveee