Happy New Year!!
This year I decided it was time to experience something new for New Years: Downtown New Orleans New Years at Jackson Square. So I bundled up in
LAYERS
(read: Tights, undershirt, over shirt, jeans, socks, coat, scarf) and made my way to the festivities.
It was a...new kind of experience. Most like a mixture of Jazz Fest and Mardi Gras (The huge, annoying, stagnant and massive crowd of Jazz Fest mixed with the FRIGID/FREEZING temperature of Mardi Gras).
Typical Jazz Fest Crowd, DO NOT WANT!!!!!!
Typical weather conditions during night Mardi Gras parades: FREEZING, DO NOT WANT!!!!!!!
But I made the journey, here are some picturas of the night.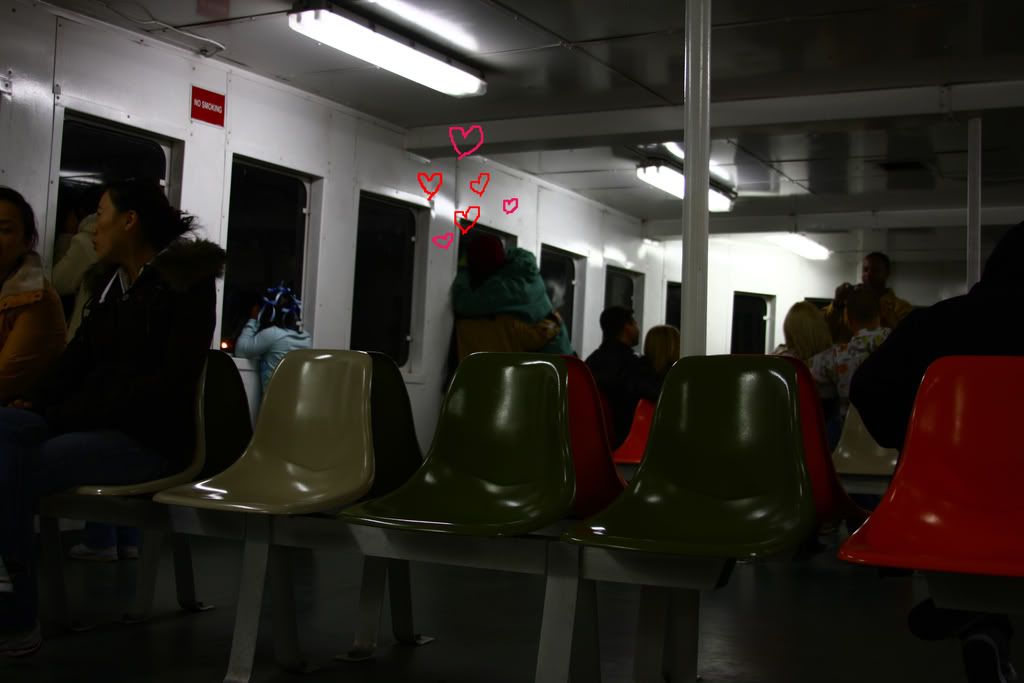 We caught the ferry downtown, where we found the definition of
odd couple
. You can see the man (roughly 6'3") covering his woman (roughly 4'0") with his jacket as they either a: looked out the window, b: exchanged saliva, or c: kept each other warm with their body heat. They were very sketch. At one point the lady was caressing her man's dredlocks......Just a little New Year's Lovin'! After the couple got tired of akwardly standing at the window, they akwardly sat down and started rolling cigarettes. True love.
After getting off the ferry we made our way towards Jackson Square, and I SWEAR it was like 10 degrees colder downtown than on the westbank. There were tourists from Alabama and Utah all over the fucking place, I don't know why. And tons of people yelling nonsense about how LSU cremed Georgia Tech (as if it's a big shocker or something...).
There were also quite a few people wearing....pretty much nothing...and I mean I have nothing against short clothes but DAMN it was like 30 degrees. We don't need any martyrs. I myself bought a short dress to wear, but had to sacrifice that when I realized a massive temperature shift from Antarctica was moving to New Orleans.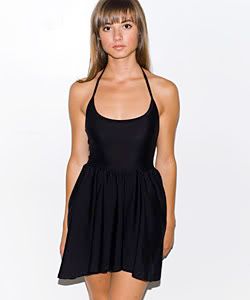 Alas little black dress, I couldn't wear you on New Years...but I WILL wear you on every other holiday!!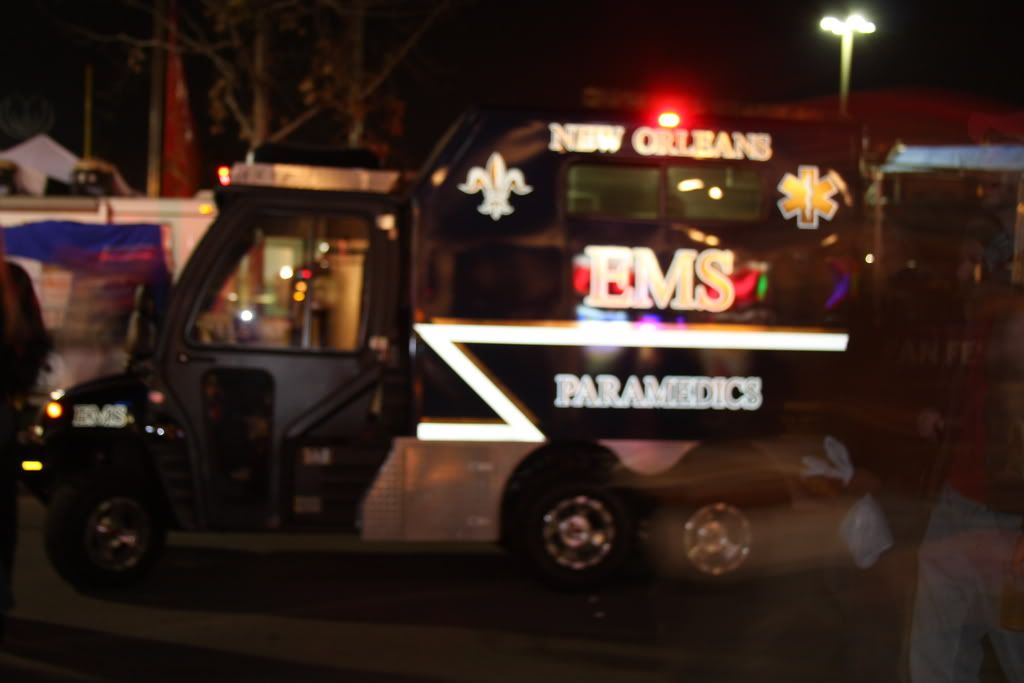 While walking down St. Peter's I saw the smallest Ambulance vehicle I've ever seen. I called Europe-bulance. Fue cute.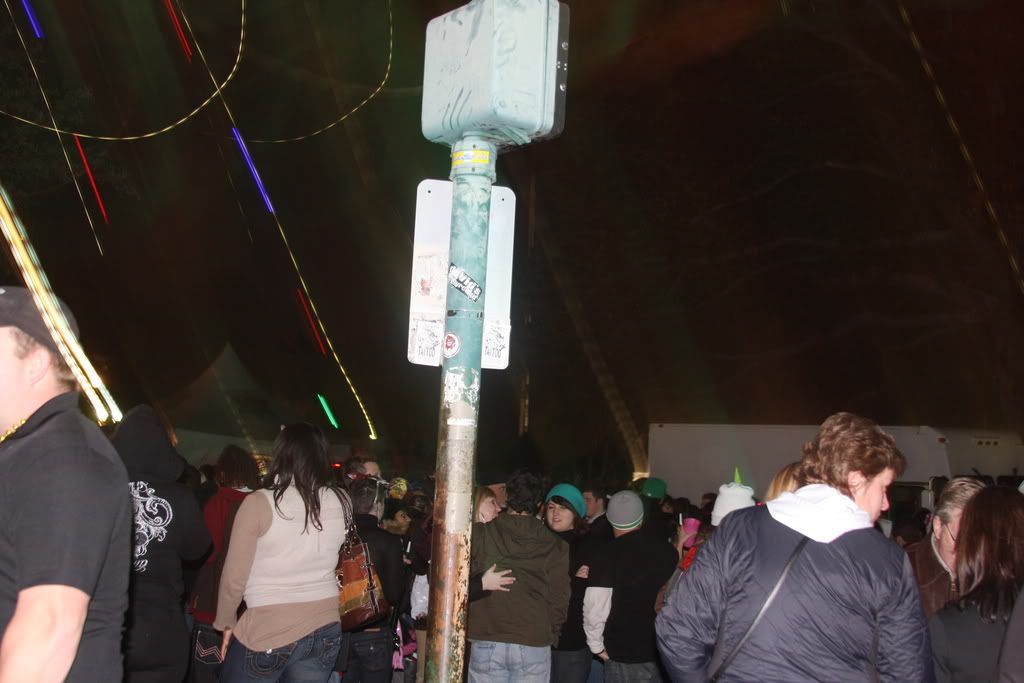 So we keep going down St. Peter's until we hit the wall....the densest wall of people ever I SWEAR. I've never been so intimate with people's stomachs and balls before...it was akward. And it didn't help that there was a concert set up in the middle of the street. Anyway 20 akward drunks later, we break through the crowd and arrive at Cafe Du Monde which is surprisingly open. And we decide to eat beneigts until it's time to countdown. Unfortuneatly since Cafe Du Monde is THE ONLY coffee place open there are huge lines for both take out AND tables.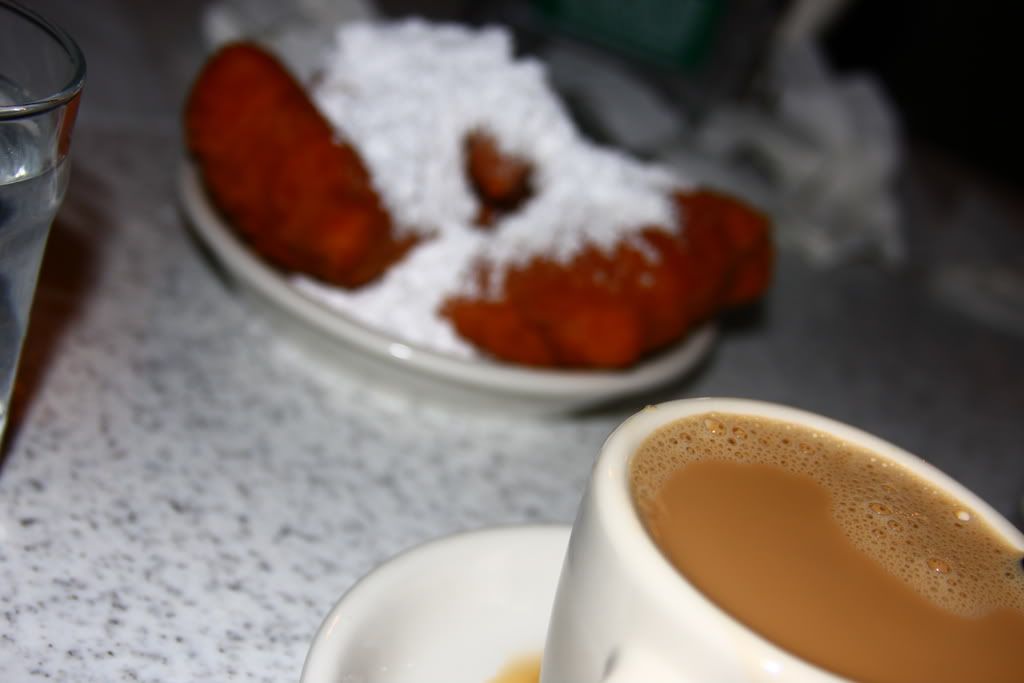 But hey, fuck lines we snuck in and stole an empty table and got food. And life was good...enjoying beneigts....then all of a sudden the world is like "HAPPY NEW YEARS!!!" And we realize...we totally missed the countdown and the fleur-de-lis dropping and everything. Oh well...what better way to spend the new year than eating at Cafe du Monde?
Happy New Years Lovin'!!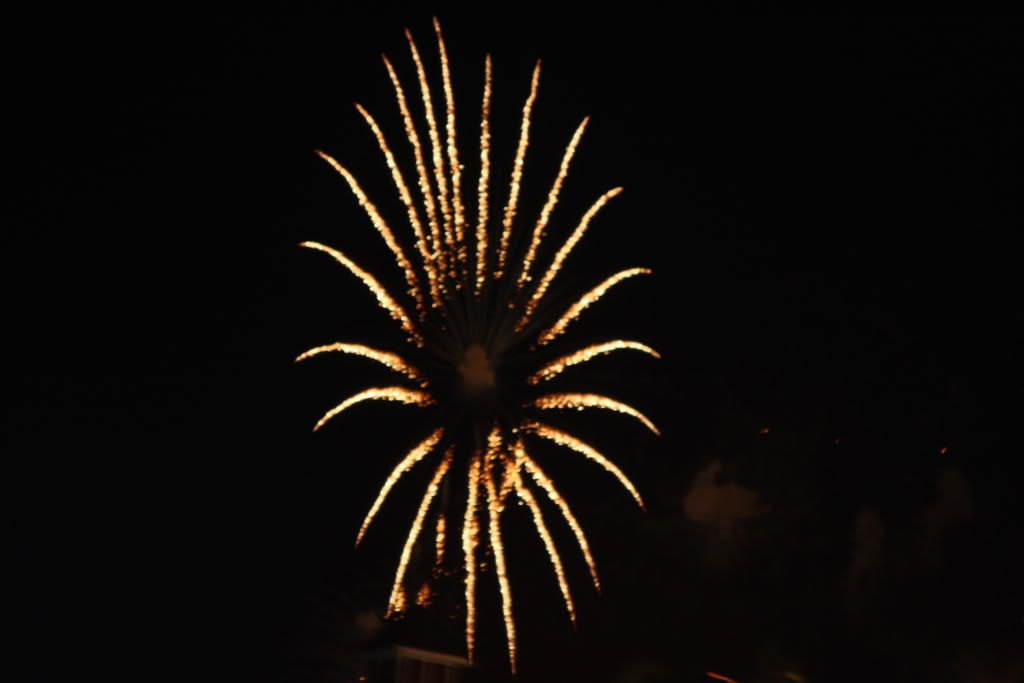 And what's the New Year without some fireworks? It's nothing compared to
the Taiwan shit
though...Damn those Chinese.
How did you spend your New Years?