So when I first saw the cover of Spin Magazine featuring M.I.A., I fell in love with the lipstick they used on her...or rather the color scheme of the lipstick. And decided...I HAVE TO have those colors.
The most logical place to search for these colors is
Sephora
(aka
Ecstacy World
). And I went through pretty much EVERY stick of lipstick (save the $30 dollar ones like YSL and Chanel because there's no chance in hell I'd spend that much on lipstick). And in the end, being the cheap ass I am...I settled on the Sephora brand. But they look pretty good nonetheless.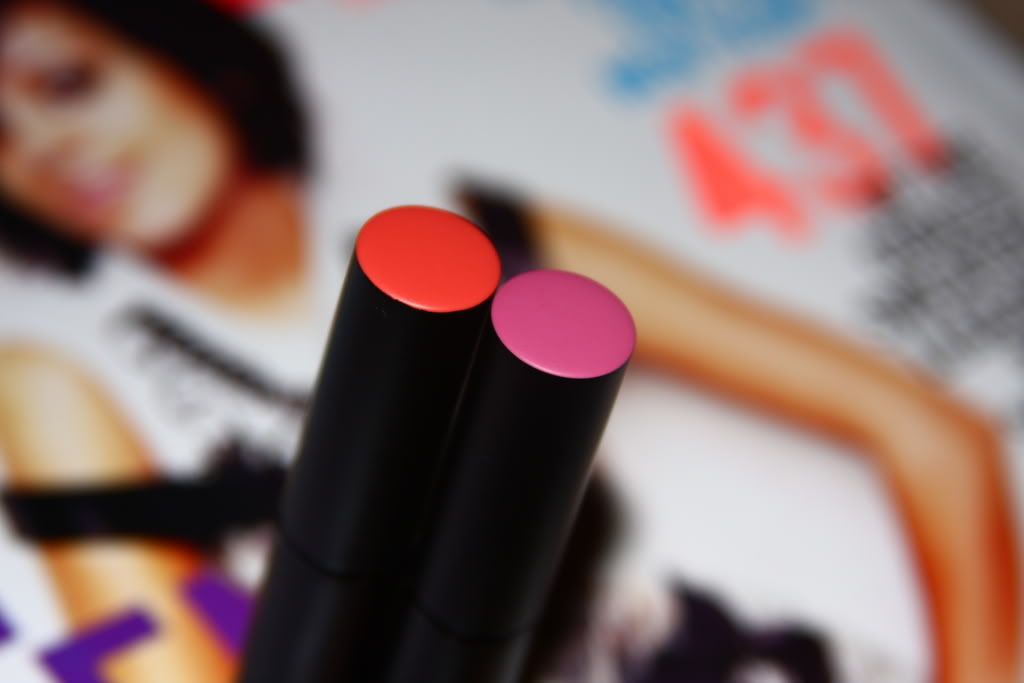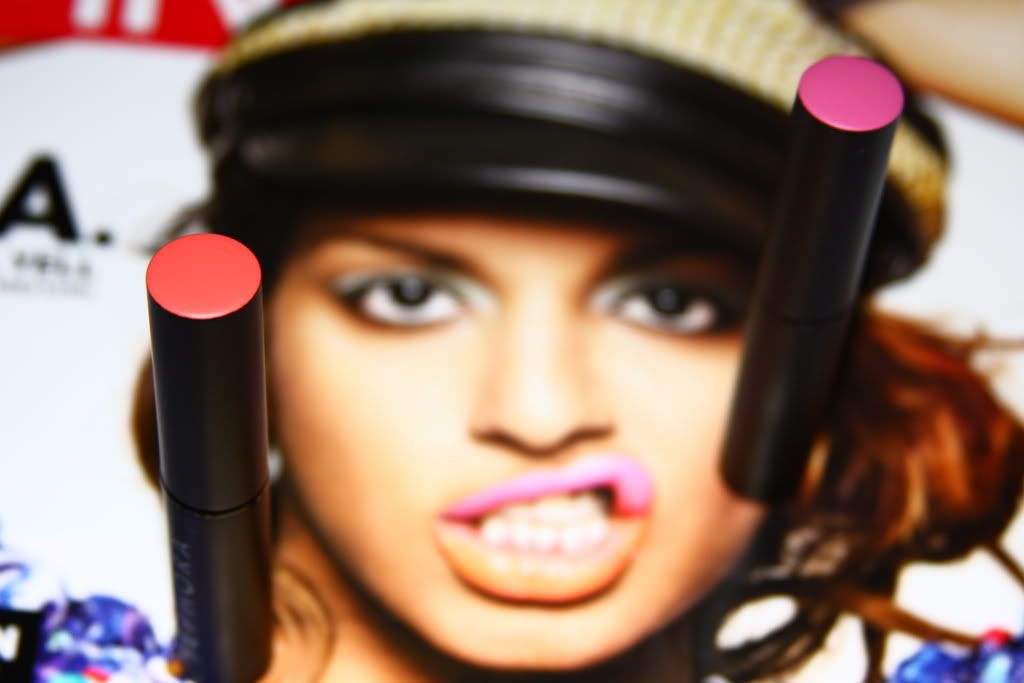 Color matching, yes/yes?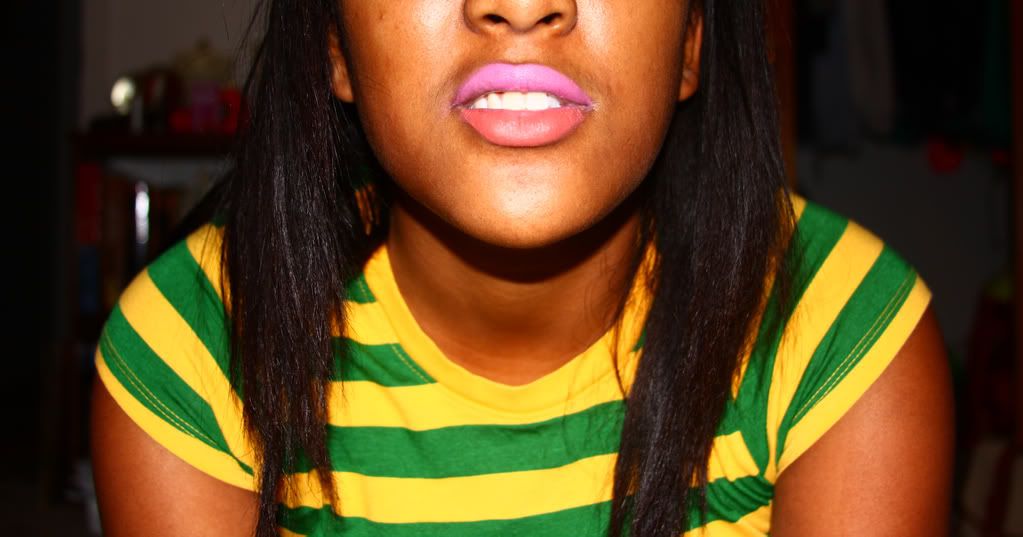 A cheap replica! I still need to work on the orange...