I forgot to post about my MSTRKRFT experience. So...3 weeks later...CONCERT REPORT. Let me just start by saying how amazing it was. I brought my guud camera this time so we have quality pictures. I also left the concert with carpal tunnel because dancing + 5 lb camera = pain.
Okay so the concert was at Ampersand. It was my first time there and it was pretty nice. I think the Republic has a better layout though. It was impossible to walk past the bar at Amperstand once it got crowded. But whatever, the more people and closer you are to each other...the better. I love when people sweat all over me.
I got there around 11:30....and there were roughly 1 thousand opening acts. No really, MSTRKRFT didn't come on stage until 2:30 AM. (And I'll make it known that I spent the entire day before the concert riding a bike in the sun.) However, I still had an amazing time with the opening acts.
Naturally the DJs played some Justice, which I won't complain. I actually love it and love the fact that the people here LOVE JUSTICE AS MUCH AS I DO. Cross-cism.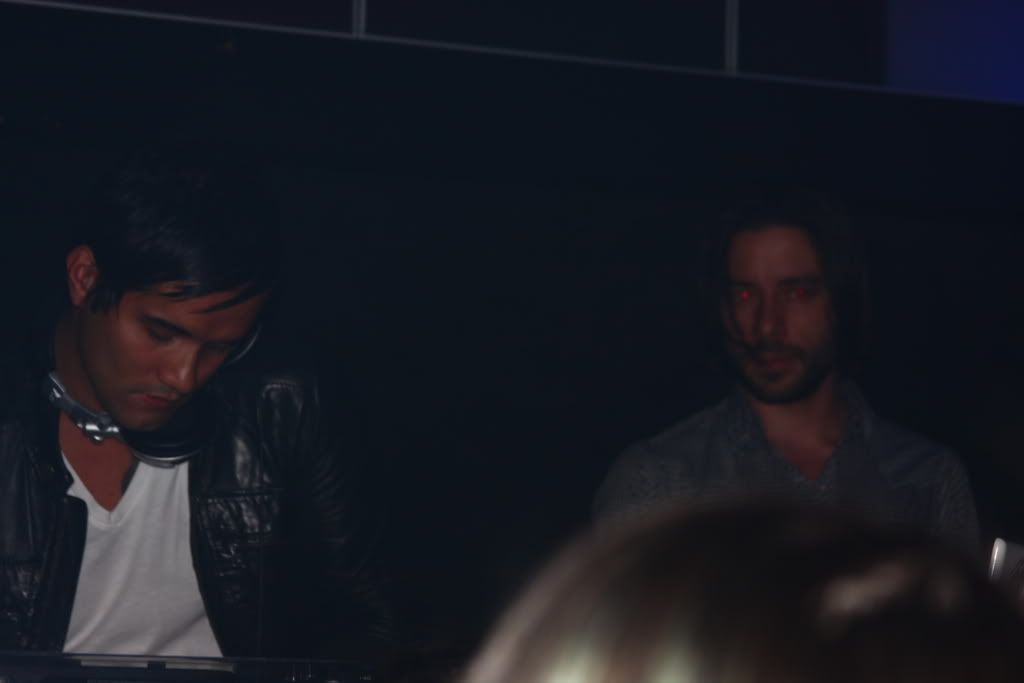 The LA Riots played for like an hour before MSTRKRFT came on stage. No complaints from me though, Daniel (left) is DAMN GOOD LOOKING. No really, he's hot as shit. The music was good too.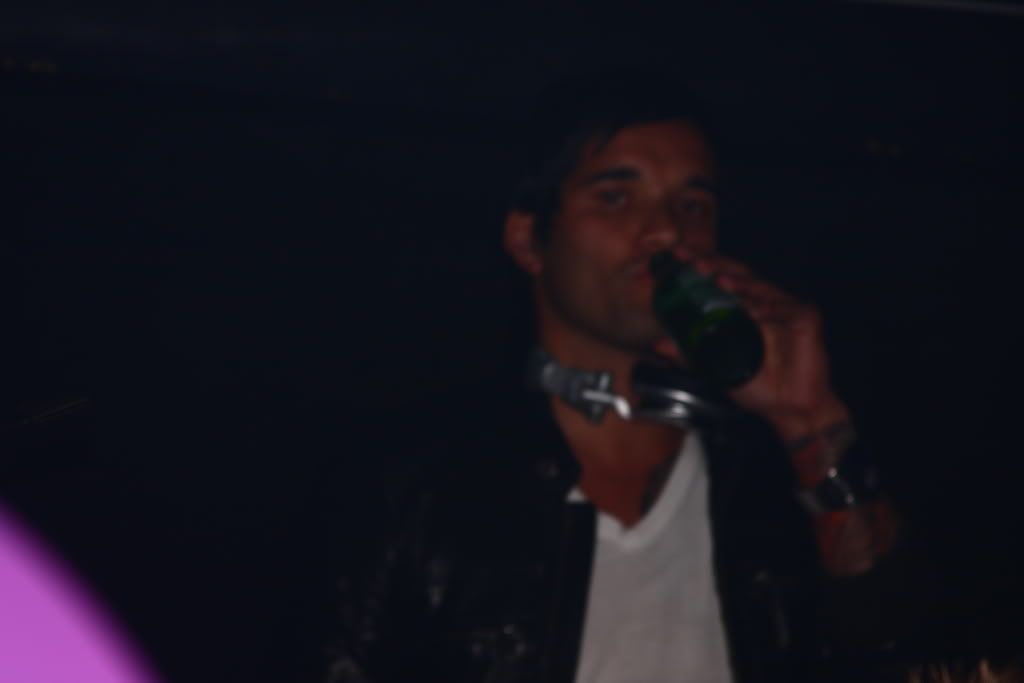 SAY BOY, GIMME YO' NUMBA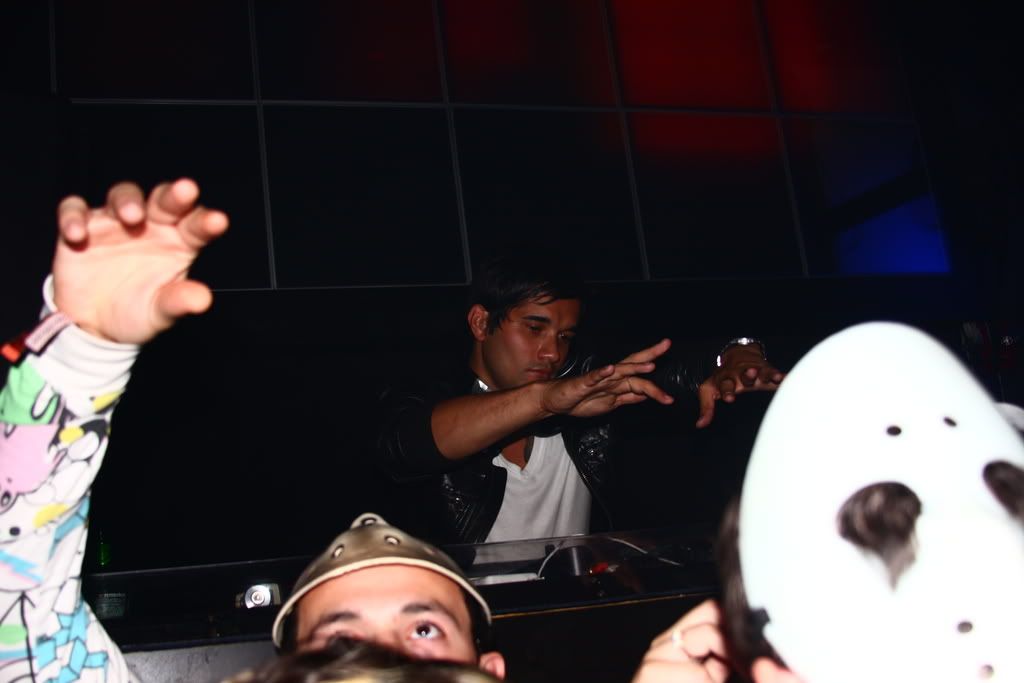 DREAMY MCDREAMFACE. I WANT TO BONE YOU. I took about 30 pictures of him. Give 10, take 2.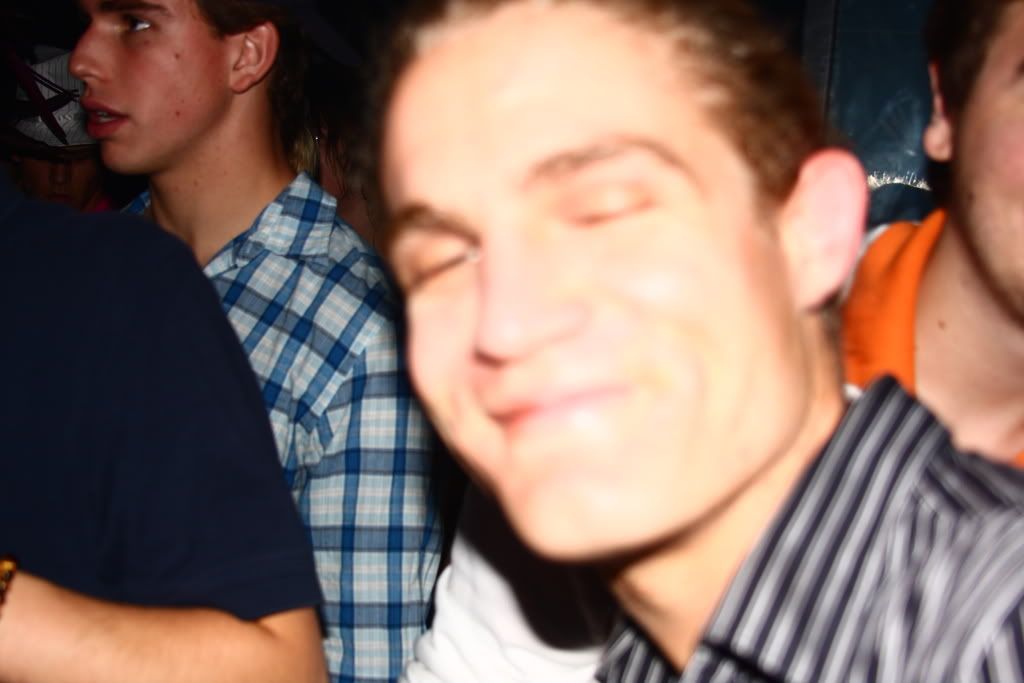 This sketch ass drunk guy wanted to take a picture with my camera.....Um let me think about that for a second...........
HELL FUCKING NO. STFD.
So I played dumb and took a picture OF him WITH my camera IN MY hands instead. And it didn't even come out good. Oh well. SKETCH ASS MOTHER LICKER.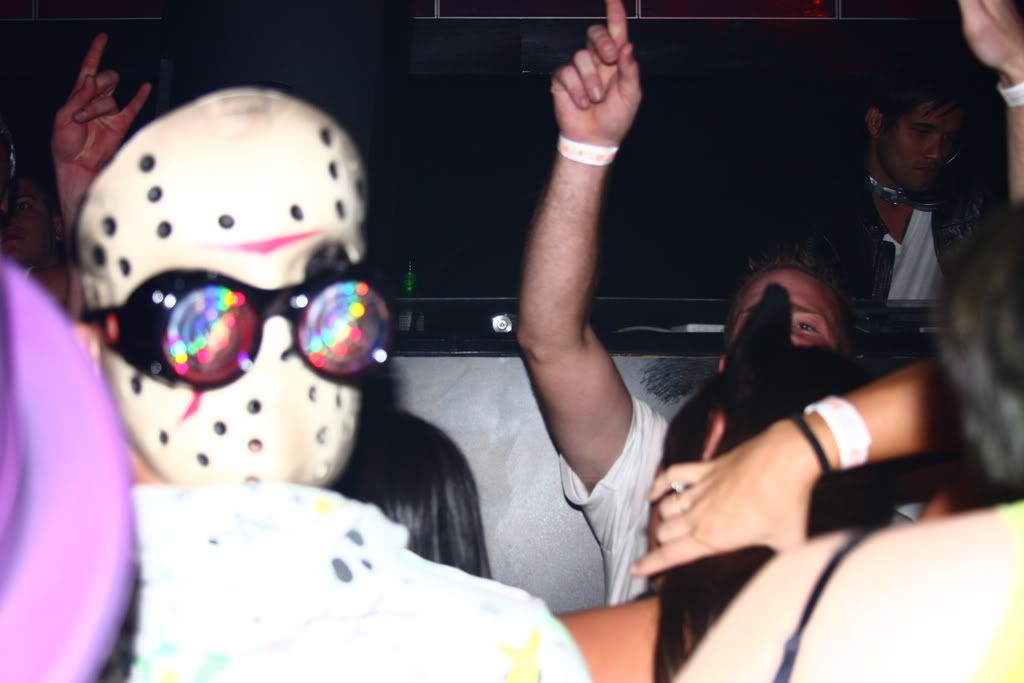 Lots of people were wearing the signature MSTRKRFT Jason masks. And I loved it.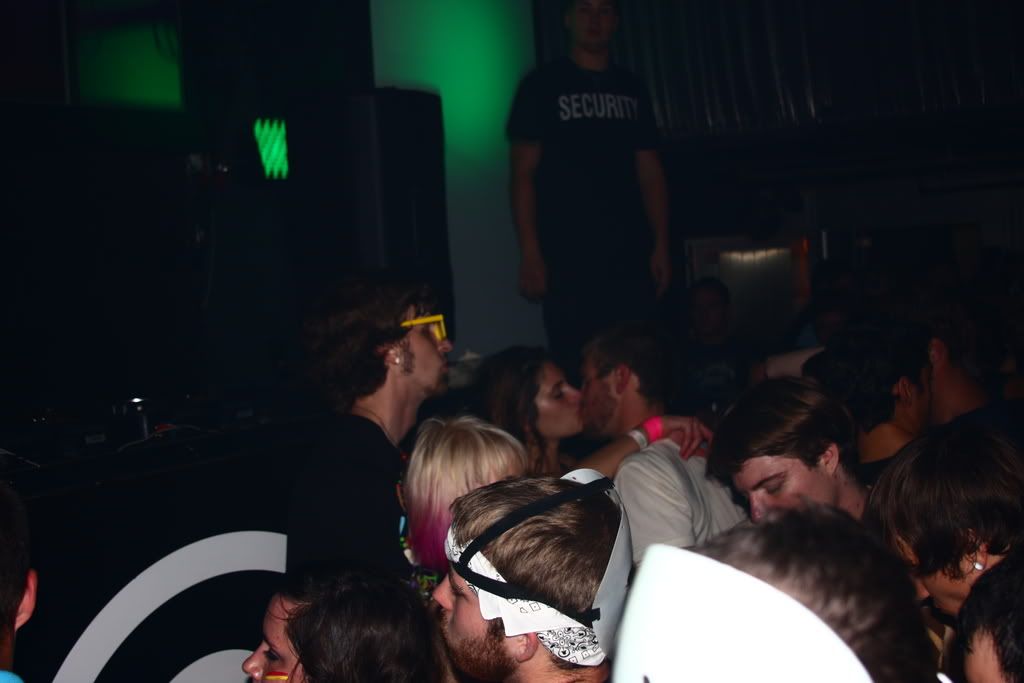 This couple were making out for....90% of the time I was there....so that's about....2 and a half hours? It started as innocent dancing and ended as heavy petting. No really. They undressed each other and had sex ON THE DANCE FLOOR. And I loved it. But no really, it was full of lulz. One of them almost messed up some DJ equipment with their post-sex smoke...so the DJ had to push their hand away. Generally awesome.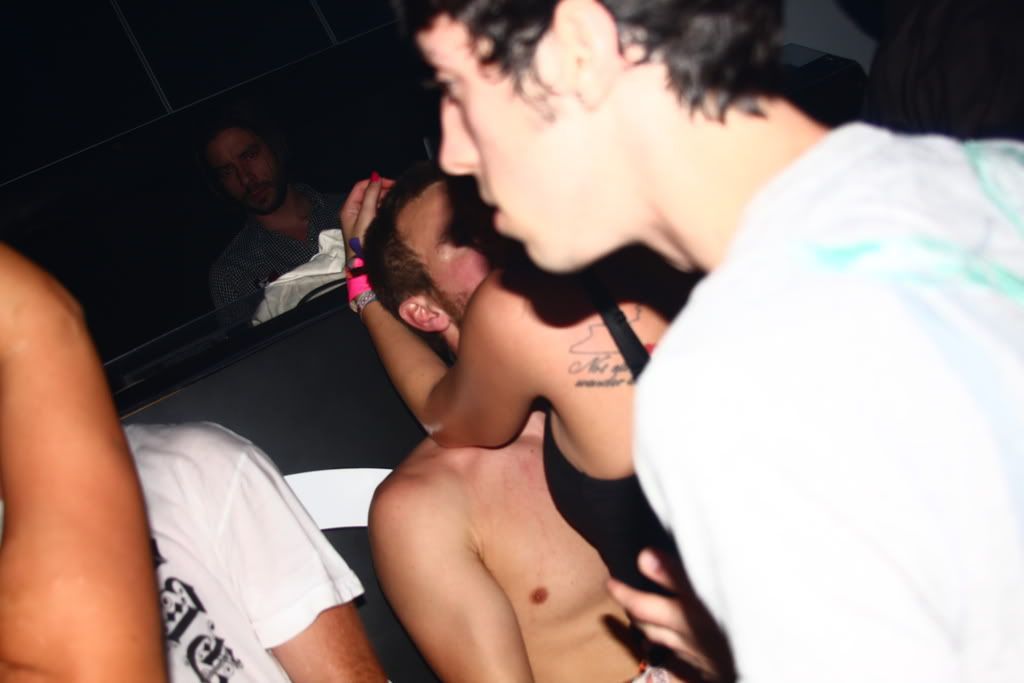 BITCHES GET A ROOM. BYE. Taking up valuable front row space. Separating me from Daniel.
MSTRKRFT walks on stage around 2:30. I. Am. Ecstatic. This. Is. Epic.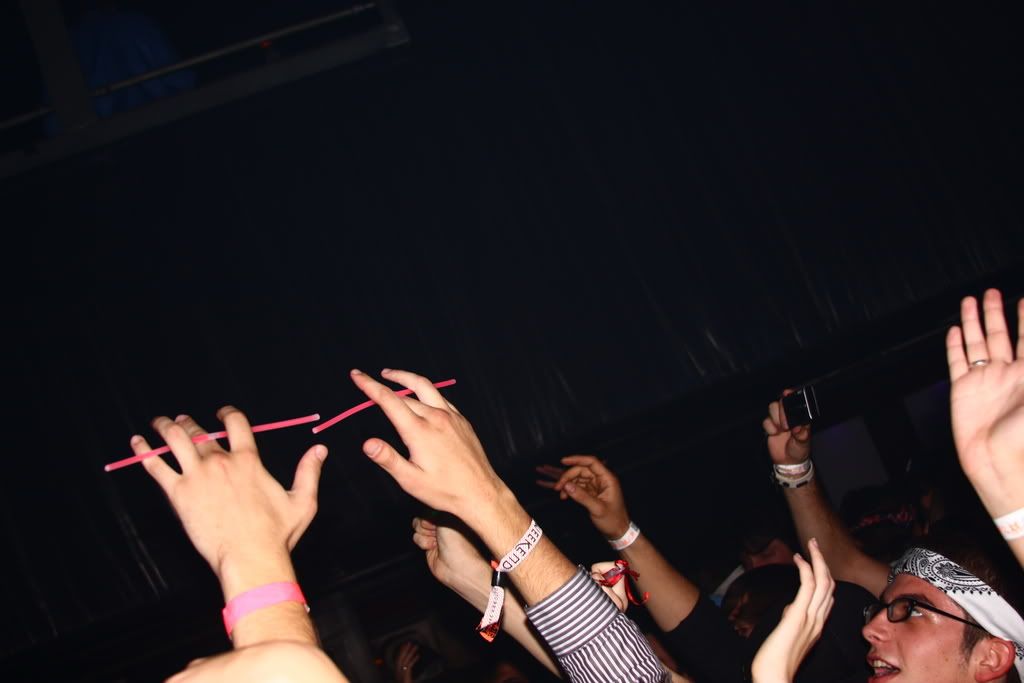 Apparently it's cool to wave glow sticks like this now. NOT. STFD.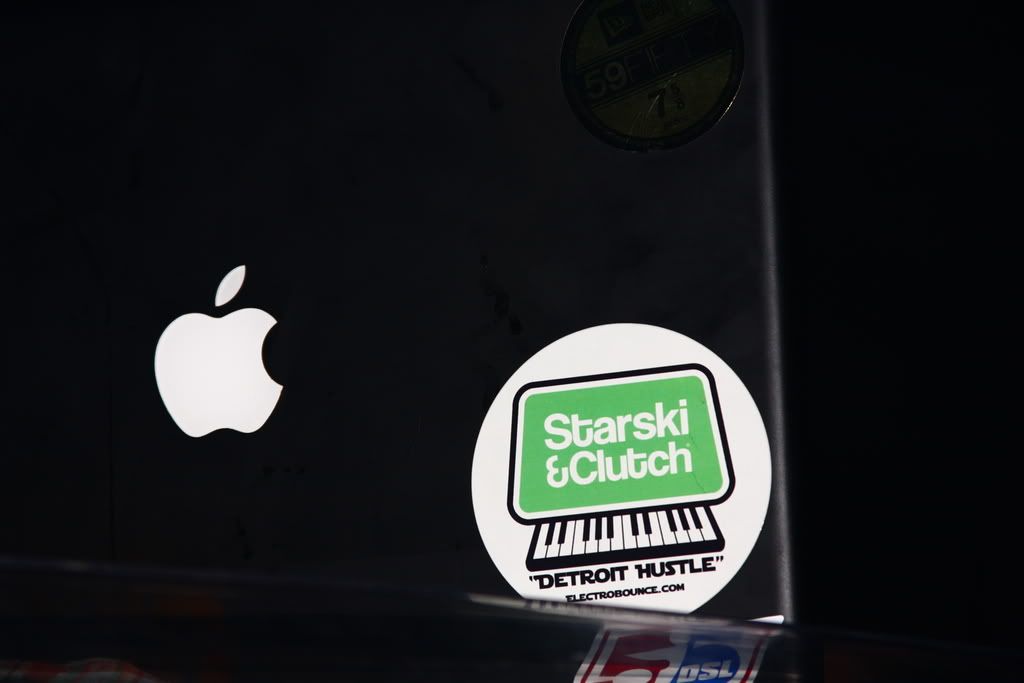 Anyway, I was standing....Really fucking close. I learned that having a really nice camera fools people into thinking you are really important...and therefore deserving of a front row seat. I will therefore bring my camera everywhere I go from now on.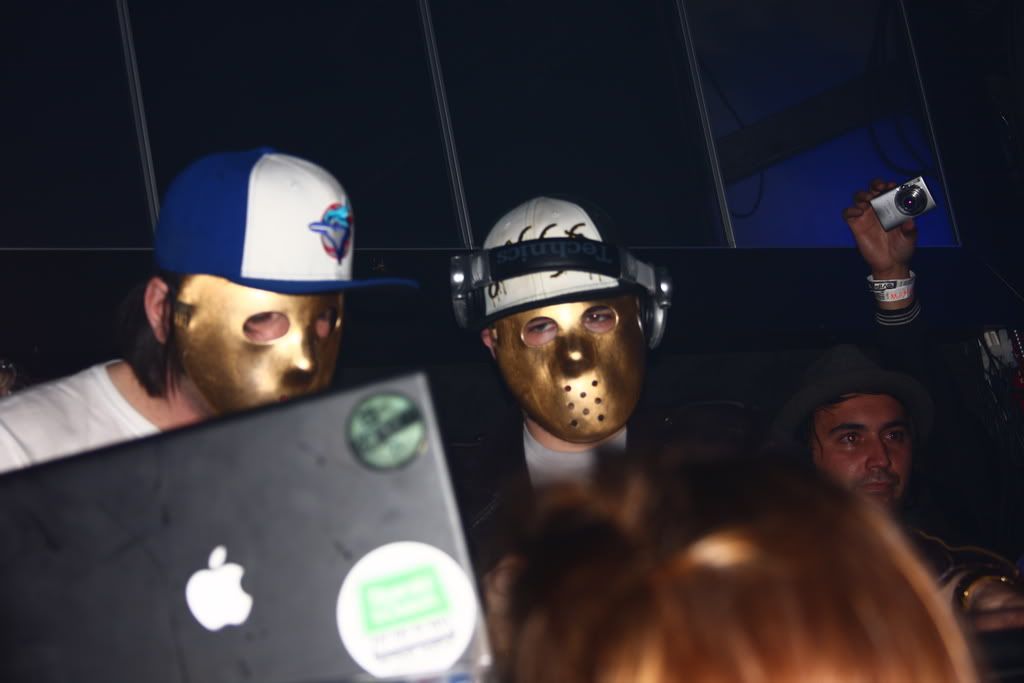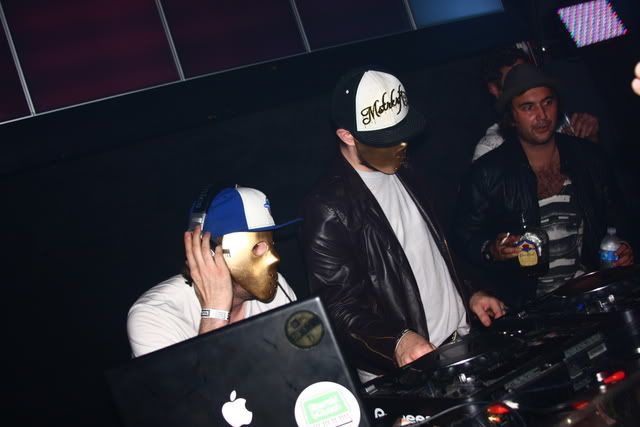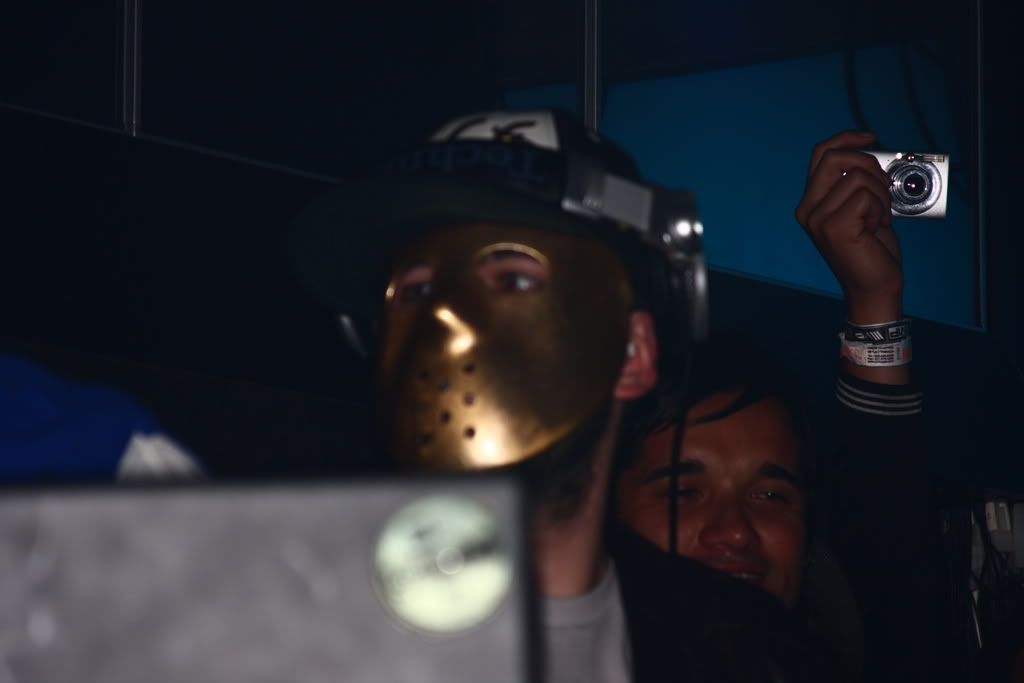 Yes guys, I concur. This show was totally fucking bad ass.
And that was the concert. I loved it.