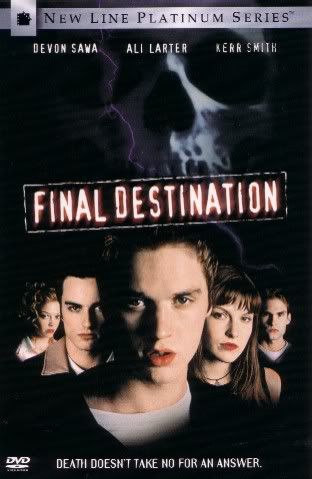 NGL, this movie has made me paranoid as WOW about life....getting on an airplane, driving onto the interstate. I'm scared that I'll have a premonition then decide against it and ultimately save myself from a gruesome death....only to die a few days later in some other gruesome way. It's always a thought in the back of my mind. WHAT IF I REALLY DID CHEAT DEATH, WHAT WOULD HAPPEN?
Well a couple missed their flight on
Air France Flight 447
when they were late to the airport. They caught a flight home the next day and got into a bad car accident back home a few days later where the woman was killed and the man is in serious condition.
COINCIDENCE? I THINK NOT, THAT IS SOME FREAKY FINAL DESTINATION STUFF RIGHT THERE. PARANOIA LEVEL ELEVATED. I might not be able to get on an airplane ever
VIA
Time Online