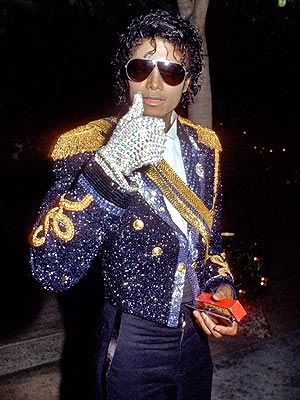 The gravity of his death is just starting to hit me as the shock wears off. The more I remember/realize what he has accomplished, the more it bothers me. I mean we ridiculed this man so much but holy FUCK was he an AMAZING entertainer. Absolutely amazing.
Don Diablo, Dutch DJ, shows his love and appreciation for the King through this fresh remix of Remember the Time...one of my favorite MJ jams.
A king like no other.
With impeccable fashion sense, I must say. I've already been in love with...everything...he wears (including pajamas to his court date, HATERS TO THE LEFT), and now I'm thinking I need to MJ-afiy my wardrobe. We're talking penny loafers, tube socks, and bomb ass Balmain blazers.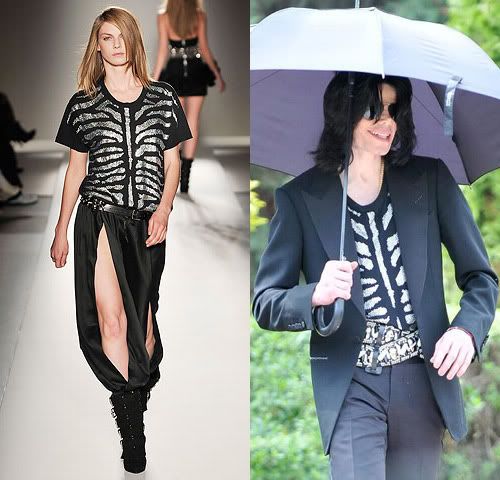 Take a look at this
GQMF
! I'm shaking and crying!

One of my favorite MJ moments: Usher (a product of MJ) joins him on stage and they have this epic dance battle. And then Chris Tucker gets involved.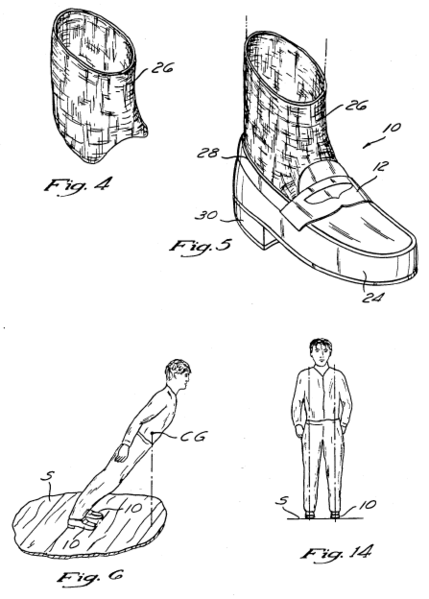 In case you were wondering the logistics of that signature lean.
So I honor this great man. Gone but, never really gone.