One of the many pluses to living in Miami is
South Beach
. vI brought
my baby
to South Beach and here are some highlights of my trip.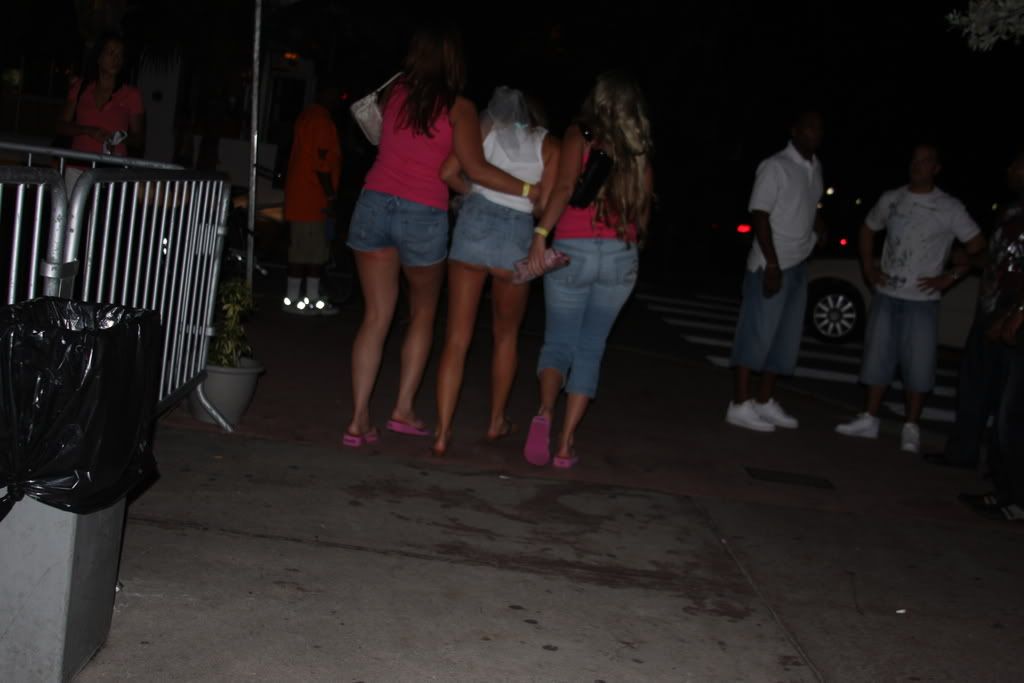 10:30 PM: A Lady was leaving her, what I assume to be bachelorette party (she was wearing a veil and she was incredibly wasted). Her friends tried to help her stumble along the sidewalk, unbeknownst to them she was hiking her skirt up the whole time...and she wasn't wearing underwear. Restaurant diners, workers, and people passing her were highly amused. They eventually realized she was showing her ass to the world and pulled her skirt back down every now and then.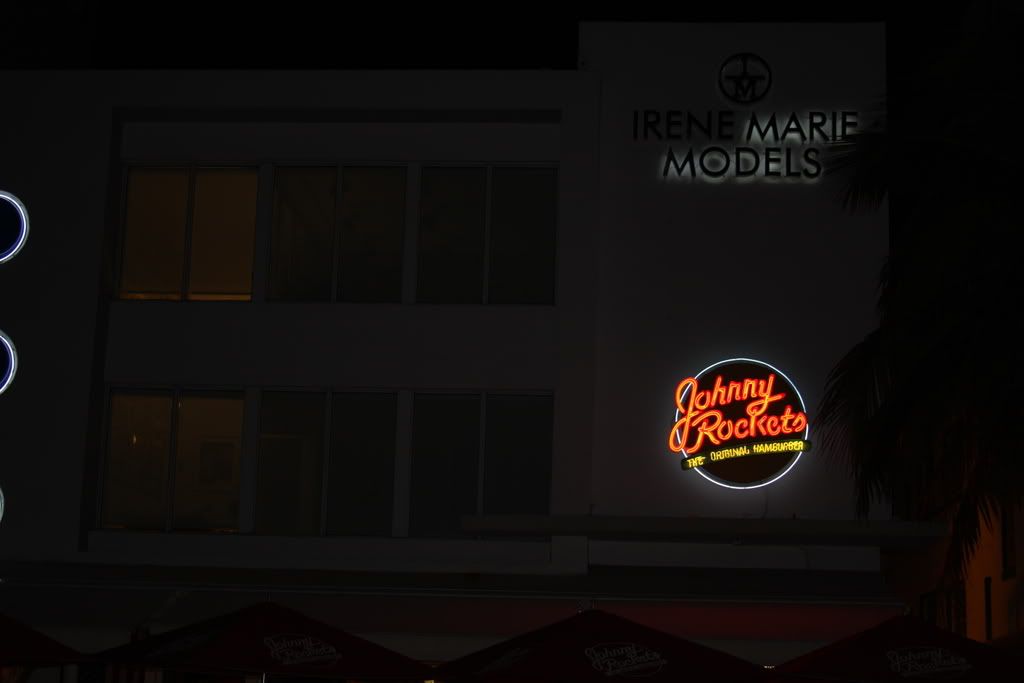 If anyone ever watched that short-lived MTV reality television show about a modeling agency,
8th and Ocean
, this is the agency it was set in. And yes, it is located at the intersection 8th Street and Ocean Ave. Didn't see any models =(, but I'm thinking if I had a job at Johnny Rockets I'd be making model friends left and right.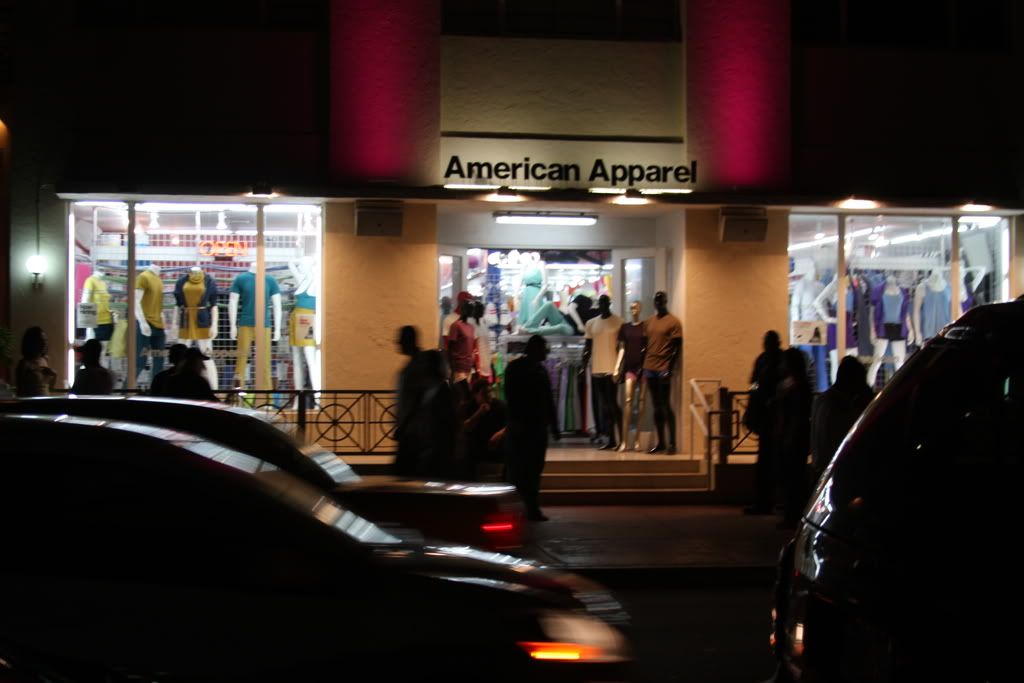 American Apparel love. This store has the creepiest mannequins standing outside of their door. I always think they're real people. The sketch, street rappers also choose this spot to hand out their demo tapes. In other cities this usually happens in the Walmart parking lot.
Before I continue to the next picture I have to explain about the joys of walking down the sidewalks on Ocean Avenue.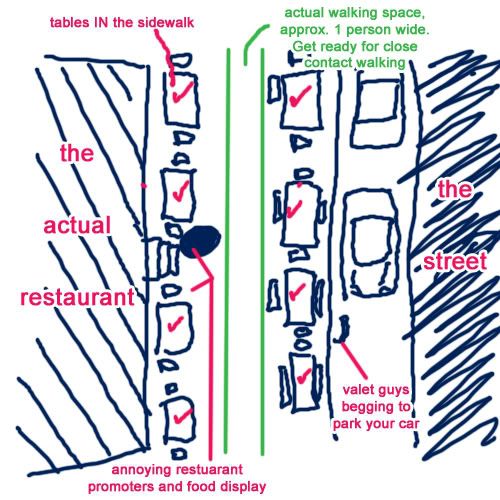 So basically this is the setting for the entire street. You walk down a narrow space, wide enough for just your body and maybe a dog, surrounded on both sides by restaurant chairs and diners. And each restaurant ALWAYS has some people set up ON THE SIDEWALK who block your path while your walking and shove their menu into your hands and then try to make you sit down. I really feel bad turning them down sometimes, but they are really fucking annoying. And SOMETIMES, the restaurants even have food displays on the sidewalk, trying to entice you in with how appealing the food looks.
They got me.
The food was delicious though. I'd only suggest going at lunch because 90% of the restaurants do 50% off the entire menu during lunch. It's like $20 for a plate of pasta vs. $10. But the food really is good.
While your eating, jailbait shoves a tray of cigarettes and cigars into your face and offers to sell you some. $2 for a Black and Mild.
Doggy!
There are also lots of people trying to make a dollar off the rich SoBe goers. This man was walking a dog that was
loyally
carrying a bucket in it's mouth. If you throw some money on the ground the dog does a neat little trick.
He picks it up IN HIS MOUTH
IN HIS MOUTH
And DROPS IT IN THE BUCKET!
Cutest thing ever!! Second only to...

CHRISTIAN THE LION!!!

I WANT A BABY LION TOOOOOOO! =(((((((((((