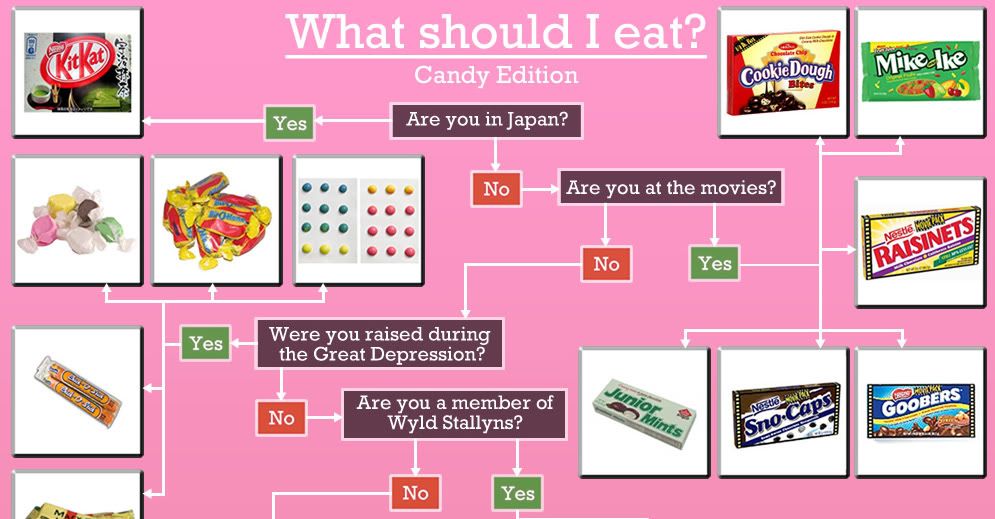 This is the ULTIMATE GUIDE to everything candy related. You start at the top then work your way down until you reach the candy you should get. Greatest compilation ever.
I want candy, bubble gum, and taffy
Skip to the sweet shop with my sweetheart Sandy
Got my pennies saved so I'm her sugar daddy
I'm her Hume Cronyn and she's my Jessica Tandy, I want candy!