Last year I did a Costume idea countdown and I think I'll do one again this year. (I'm starting it 15 days late but that's okay.)
1. ZORRO or a BDSM Missionary from 1850s Mexico.
inspired by HUBBA HUBBA Hermes Spring 2011
2. A Greek aka the CORRECT way to make use of pillow cases and bed sheets when imitating a Toga
inspired by Elie Saab Spring 2011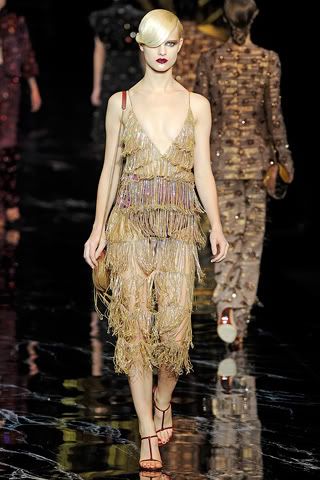 3. Flapper. Let me say that this is a very popular costume and if you are going to do it, take it all the way a la this image. Important characteristics to maintain in your flapper costume: Implied nudity (it works because being a whoor is also a part of Halloween for the 14-30 crowd) because flappers were risque, stunning hair and stunning make up.
a la Louis Vuitton Spring 2011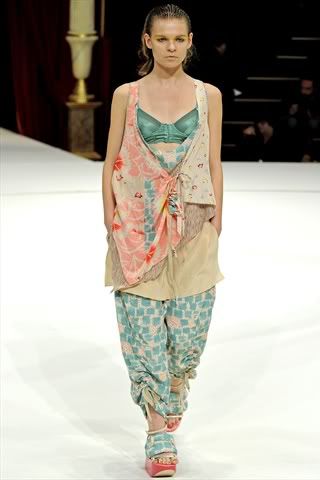 4. Homeless or Little Red Riding Hood's whoor Grandmother. The bra/bustier is imperative if you are going for the whoor look.
inspired by Kenzo Spring 2011
5. Eve after she ate the apple and was ~evil~. This can actually be done with a clever use of panty hose, glue/sewing, and cloth flowers from Michael's.
inspired by ALEXANDER MCQUEEN Spring 2011 RIP I'll never forget you! :(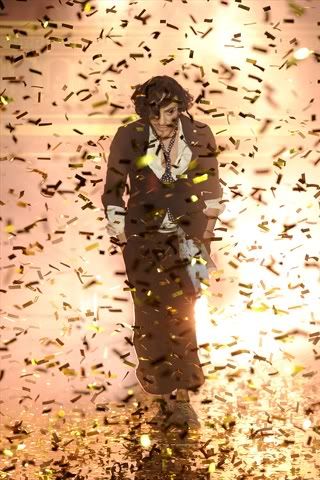 6. John Galliano. To get a John Galliano look you mix 1/2 Salvador Dali with 1/4 Prince and 1/4 The Dwarf Ringmaster at the Circus. Mix in a shaker then serve over ice. Garnish with confetti you carry in a jug around your waist.
Inspired by John Galliano?