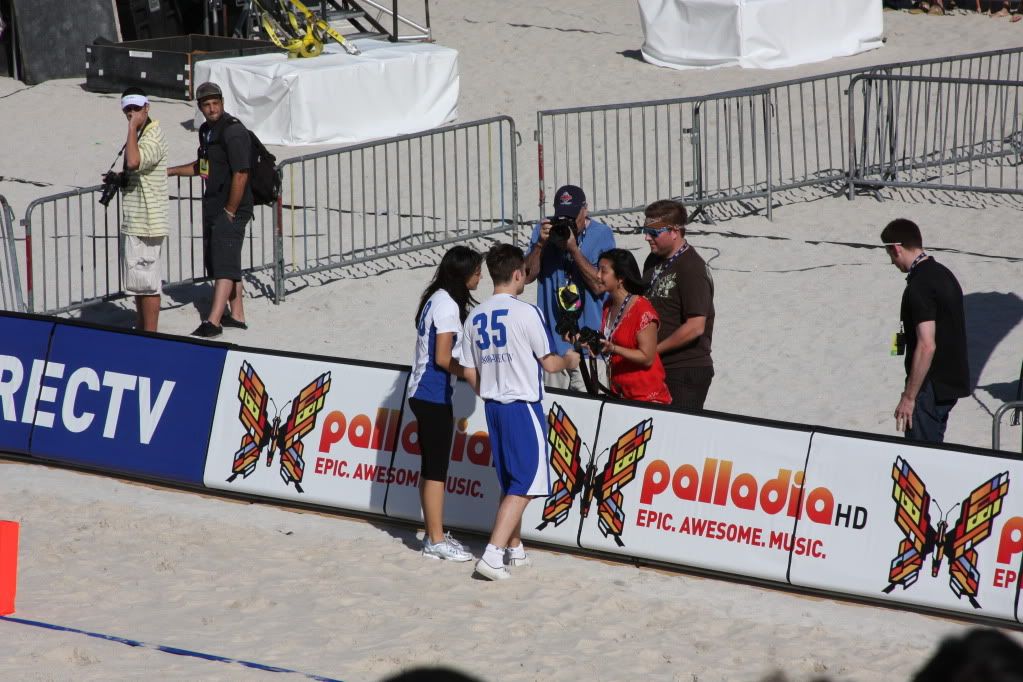 I have found my new, yearly Superbowl Tradition.
That just happens to be my PERSONAL photograph of Ed Westwick (read: He is...Chuck Bass) and Jessica Szohr, who are dating in real life.
Other people at this event:
CHACE CRAWFORD.
Eli Manning.
Marissa Miller (Victoria Secret Model).
Taylor Lautner and Kellan Lutz (dear God, the tweens were out in throngs and I wanted to snap all of their spines).
The Asian lab scientist on Dexter.
Brian McKnight (making a come back or something)?
Jennifer LOPEZ.
Marlon Wayans.
And a bunch of other people.
It was pretty awesome.
End.